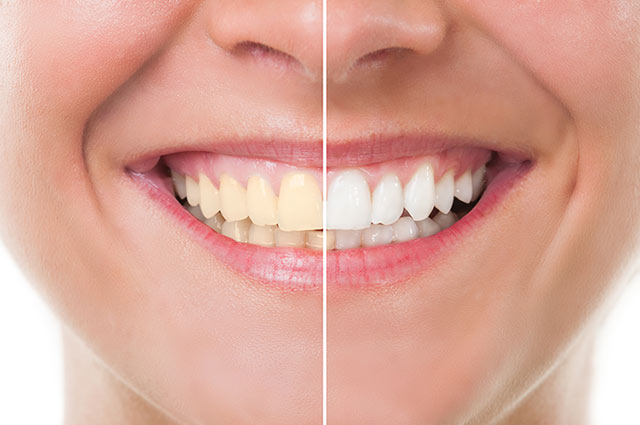 A simple, affordable way to improve the look and color of your smile is teeth whitening.
Many individuals find that the store whitening products are not nearly as effective as the professionally provided products as they would like them to be. Over-the-counter products have reduced gel concentrations that causes whitening treatment to take longer as well as makes it more difficult to get noticeable results. Many individuals find that professional quality teeth whitening treatments are not only affordable, but faster and more effective in getting the expected whitening results.
Engle Dentistry offers take home bleaching for your convenience. With simple upper and lower alginate impressions, we are able to make custom fitted trays that can be filled with a professional gel that is safe but has strong enough concentrations to whiten the enamel of the tooth. These home whitening kits can provide noticeable results within just a few short applications.
Teeth whitening often enhances other cosmetic services that we offer. When you work with our dentists, we try to ensure that the adjacent teeth are as white as they can be prior to the final cementation of a final restoration.
Teeth whitening trays can be requested at either our Marco Island or Naples dental facilities. Because we see the benefits of whiter teeth, you can complete upper and lower teeth whitening including trays and gel (when recommended) for as little as $99 (must be a current patient of record with a clinical exam and recent radiographs).