Porcelain Veneers
Porcelain veneers are thin porcelain pieces that are placed over the teeth in order to improve the look, shape, or size of the tooth. Veneers are made with porcelain (and sometimes combined with other materials); they are strong, sturdy and are able to protect the teeth underneath. Porcelain veneers will help improve aesthetics and can sometimes correct minor tooth crowding. If you are considering Invisalign or any orthodontics treatment, these procedures will need to be completed prior to the preparation and cementation of the veneers.

Porcelain veneers are offered at both our Marco Island and Naples office locations. As we only work with select dental laboratories, our dentists are able to provide high quality veneers that look natural and allow our patients to feel great about their smiles again.

Porcelain veneers are highly predictable. Our dentists will ensure the proper positioning, placement and cementations of the veneers. By following certain protocols, we ensure the long-term success of our cases. Don't Forget: Porcelain veneers require attention just like any other tooth, including proper oral hygiene and regular checkup appointments and follow-ups. Your new veneers will only cover the front of the tooth, so hygiene is still very important.

Are you considering porcelain veneers or even a mini makeover? Please schedule a consultation with one of our smile design experts. Our doctors will review (or take) a full set of radiographs, complete a comprehensive periodontal/restorative evaluation, and will take necessary study models prior to beginning treatment. It is important to plan for the makeover properly; otherwise, improper planning will lead to an unsatisfactory result.

Not sure if you want to change the look of your teeth? A laboratory will wax-up a set of study models to simulate what your teeth will look like following treatment. You will get a better idea if veneers are for you.

Call Engle Dentistry today to schedule your consultation appointment and find out if porcelain veneers are right for you!
Prepless Veneer
Before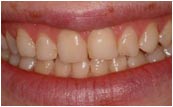 After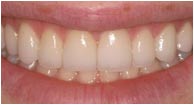 Traditional Porcelain Veneer
Before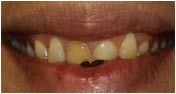 After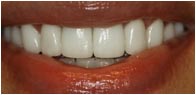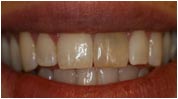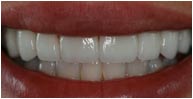 Related Articles
Naples Porcelain Veneers - Porcelain Veneers Specialist
Veneers for Teeth Marco Island - Porcelain Veneers in Marco Island – Your teeth Before and After
Dentist Naples Veneers - Naples Dentist answers your questions about Porcelain Dental Veneers.
Veneers in Marco Island - The benefits of Veneers in Marco Island
Tooth Veneers Marco Island - Attention Marco Island: Porcelain Tooth Veneers move beyond their vanity image.